September 8th, 2020
Texas Auto Dealer Bond: A Comprehensive Guide For Insurance Agents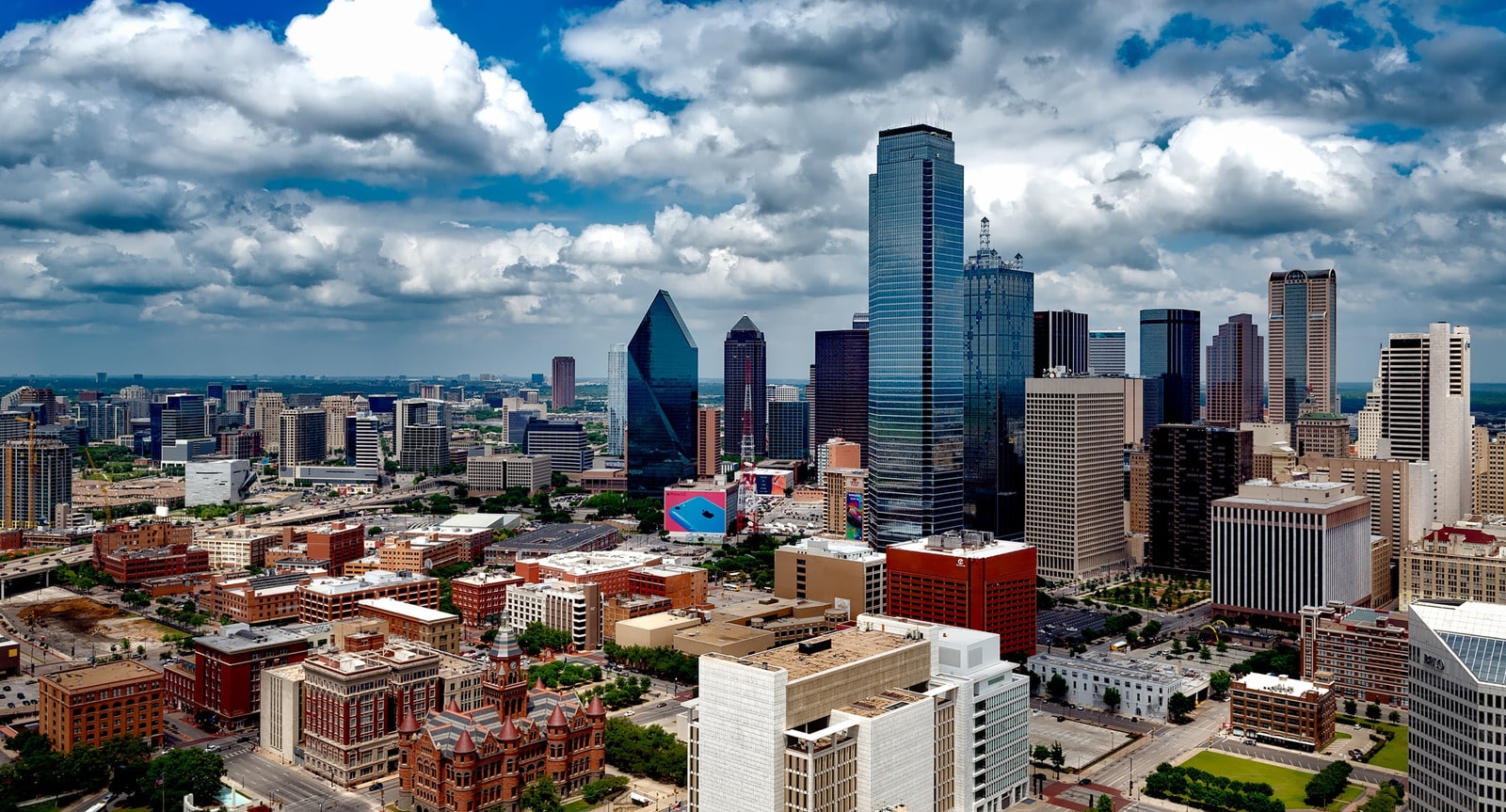 This guide provides information for insurance agents to help new and pre-owned car dealership owners on their Texas Auto Dealer bond
At a Glance:
Average Cost: $200 – $2,298 for a two year term, rates are based on business owner's credit
Bond Amount: $25,000
Who Needs It: All dealers who seek to buy, sell, or exchange motor vehicles either directly or indirectly
Purpose: To ensure the public will receive compensation for any damages should the auto dealer fail to comply with dealer licensing law
Who Regulates Dealers in Texas: The Texas Department of Transportation, Motor Vehicle Division regulates motor vehicle dealer licensing
Background
Texas Occupation Code Title 14 Chapter 2301 requires all vehicle and salvage dealers to obtain the appropriate vehicle dealer licenses to remain compliant with state law. Since its inception in 1985, Texas Transportation Code 503.033 requires that all dealers purchase and maintain a $25,000 surety bond to be eligible for the Texas Independent GDN Dealer License. The bond is not required for franchise dealers.
In 2019, Texas House Bill 1667 updated existing statutes removing the Salvage license requirement if the salvage dealer also holds a GDN license for the same location.
What is the Purpose of the Texas Auto Dealer Bond?
Texas requires dealers to purchase the Motor Vehicle Dealer Bond as part of the application process for licensure. The bond protects all purchasers, sellers, financing agencies, and government agencies from monetary loss stemming from any fraud or fraudulent representation, failure to comply with licensing law, and failure to pay required taxes and fees. In short, the bond is a type of insurance that protects the public if the dealer breaks the laws pertaining to motor vehicle dealers.
How Can an Insurance Agent Obtain a Texas Auto Dealer Bond for their Customer?
BondExchange makes obtaining a Texas Auto Dealer Bond easy. Simply login to your account and use our keyword search to find the "auto dealer" bond in our database. Don't have a login? Enroll now and let us help you satisfy your customers' needs. Our friendly underwriting staff is available by phone, email or chat from 7:30 AM to 7:00 PM EST to assist you.
At BondExchange, our 40 years of experience, leading technology, and access to markets ensures that we have the knowledge and resources to provide your clients with fast and friendly service whether obtaining quotes or issuing bonds.
How Much Does the Texas Auto Dealer Bond Cost?
The $25,000 Texas auto dealer bond costs between $200 to $2,298 for a 2 year term. Insurance companies determine the rate based on a number of factors including your customer's credit score and experience. We offer the below financing option "in-house", so your customer doesn't have to deal with pesky 3rd party financing with high interest rates and lengthy paperwork! The chart below offers a quick reference for the approximate bond cost.
| Credit Score* | Premium (2 Year) | Payment Plan |
| --- | --- | --- |
| 775+ | $200 | N/A |
| 750 – 774 | $220 | N/A |
| 700 – 749 | $250 | N/A |
| 680 – 699 | $300 | N/A |
| 650 – 679 | $500 | $140.28 Down, 10 Payments of $40.97 |
| 600 – 649 | $750 | $185 Down, 10 Payments of $61.46 |
| 550 – 559 | $1,000 | $230.56 Down, 10 Payments of $81.94 |
| 500 – 549 | $1,313 | $287.07 Down, 10 Payments of $107.59 |
| 499 or Below | $2,298+ | $464.92 Down 10 Payments of $188.31 |
*The credit score ranges do not include other factors that may result in a change to the annual premium offered to your customers, including but not limited to, years of experience and underlying credit factors contained within the business owner's credit report.
How Does Texas Define "Motor Vehicle Dealer"?
Texas Transportation Code 503.001 defines a dealer as "a person who regularly and actively buys, sells, or exchanges vehicles at an established or permanent location". There are several exceptions to this definition, including:
Any person selling 5 or fewer vehicles in the same year. Vehicles must be listed in the seller's name to remain exempt
Seller is a government agency
A person selling a vehicle they acquired for personal or business use to a non-retail buyer
A person who is selling their vehicle in a forced sale
An insurance company selling a vehicle acquired through an insurance claim
A person who is acting under a court order as a receiver, trustee, administrator, executor, guardian, or other appointed person
The vehicle being sold is at least 25 years old (antique vehicles)
The seller is a collector who is selling a special interest vehicle that is at least 12 years old
How Do Auto Dealers Apply for a License in Texas?
The process for applying for a motor vehicle dealer license in Texas is pretty complex and each license type has its own specific set of requirements. Below are the general guidelines, but dealers should refer to the Texas Vehicle Dealer Manual for details on the process.
License Period – The dealer license period is valid for two years from the date of issuance, and must be renewed prior to the expiration date for dealers to continue operations.
Step 1 – Determine the License Type
Texas requires dealers to obtain specific licenses corresponding to the nature in which the dealer's business operates. Keep in mind that dealers will need to acquire a license for each type of business they wish to operate. Below are the license classifications for Texas dealers:
Step 2 – Obtain GDN Number(s)
All licensed dealers are required to obtain at least one general distinguishing number (GDN) issued by the Department of Transportation. In the scenarios below, additional GDNs will be needed:
Franchise dealers with multiple locations
Independent dealers with locations in different cities
Dealers who sell more than one type of vehicle classified below (one GDN for each type)

Independent Motor Vehicle – Used cars, trucks, motor homes, and neighborhood vehicles
Independent Motorcycle – Used motorcycles, motor scooters or ATVs
Travel Trailer – Used travel trailers
Trailer/Semiltrailer – New or used utility trailers and/or semitrailers
Wholesale Dealers – Sell or exchange vehicles only with other licensed dealers
Independent Mobility Motor Vehicles – New vehicles designed and equipped to transport a person with a disability
Step 3 – Pass Dealer Education Program (GDN Only)
Dealers seeking to buy, sell, or exchange used vehicles will need to complete a one time dealer education program to be eligible for licensure. For FAQs regarding the dealer education program, click here. A list of approved instructors can be found here.
Step 4 – Complete the Application
Texas requires all dealer license applications to be submitted online through their eLICENSING system. All required licensing forms can be found here. The only people who are authorized to submit an application are the license applicant, license holder, or an authorized representative.
Step 5 – Establish a Location
Dealers are required to have an established place of business that meets the minimum requirements outlined in chapter 3.8 of the Texas Vehicle Dealer Manual
Step 6 – Erect Signs
Retail dealers are required to display a permanent sign at each location that displays their business name. The sign must be noticeable and contain letters that are at least 6 inches in height. Wholesale dealers located in an office building with other businesses may mount a permanent sign located next to their entrance with letters at least 2 inches in height.
Step 7 – Establish Phone Listings
Dealers must have a phone number listed under the same name under which they conduct business
Step 8 – Obtain EIN
All dealers must obtain an employer identification number from the Internal Revenue Service
Step 9 – Pay Fees
Dealers must pay the $700 application fee for each license application and $90 for each dealer plate.
How Does a Texas Auto Dealer Renew Their License?
The Texas Motor Vehicle Dealer License is valid for two years and dealers must renew the license before the expiration date. The license is required to begin on the first day of the month, is issued for a two year term, and expires on the last day of the expiration month (i.e. 10/1/2020 – 9/30/2022). To renew their license, dealers must submit their renewal application online through Texas's eLICENSING system. All relevant forms and instructions are listed in the renewal application. The renewal fee is $400 for applicants who start the renewal process before the expiration date. Dealers renewing late are assessed an additional fee of $200 for each 30 day period after the license expires. After 90 days, the applicant must apply for a new license.
How Does the Dealer File Their Bond With the Texas Department of Transportation?
Motor Vehicle Dealers must file their completed and signed bond with the Texas Department Transportation, Motor Vehicle Division online through Texas's eLICENSING system. The bond form must include the following items:
Signatures of both the dealer owner/principal and the bonding company
Bond term concurrent with the license term of two years
Business name matching the dealer license application
Physical address of the dealership
Power of attorney from the bond company
What Can Dealers Do to Avoid Claims Against the Texas Auto Dealer Bond?
To pursue a claim on the Texas Vehicle Dealer Bond, the claimant must prove financial harm in a court of law due to the dealer's failure to comply with licensing regulations. Attorney fees may be included in the bond claim if the principal is found liable, but the total claim cannot exceed the bond amount of $25,000. To avoid claims against the bond, dealers should:
Ensure that all bank drafts are paid in a timely manner
Pay sellers for vehicles obtained in accordance with the terms of sale
Ensure that titles are transferred between owners
Follow all applicable license law
What Other Insurance Products Can Agents Offer Dealers in Texas?
While Texas does not require liability insurance for motor vehicle dealers, most reputable dealer firms should seek garage liability insurance. Bonds are our only business at BondExchange, so we do not issue any form of liability insurance; however, we recommend agents utilize brokers for this specific line of business.
How Can Insurance Agents Prospect for Texas Auto Dealer Customers?
Texas conveniently provides a public database to search for active motor vehicle dealers in the state. The database can be accessed on the DMV site here. For a complete list of dealers in Texas, agents can download the DMV provided spreadsheet here. Contact BondExchange for help developing a marketing piece. Agents can also leverage our print-mail relationships for discounted mailing services.